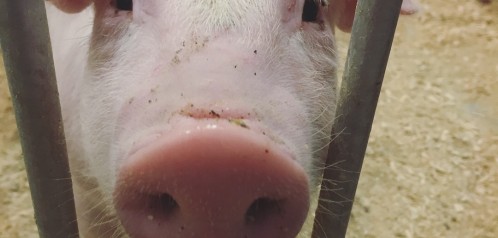 The Sustainable Resources program combines cross-curricular class work and field experiences to explore BC's natural resources sectors: agriculture, fisheries, forestry, mining, and energy. We explore environmentalism around the planet, interactions with humans and nature, and the impact humans have on the changing world around us. Current environmental issues are also addressed giving students an opportunity to help support restorative practices such as recycling, ecological protection, carbon footprint reduction, and sustainable food production. 

At the school, students participate in agricultural practices in the garden beds and greenhouse, a variety of science experiments, and enjoy field trips to local establishments that support sustainable living. Field trips include visits to the Eco Dairy, the Pacific Dairy Expo, Kilby Historic Site, the Chilliwack River Fish Hatchery, a variety of chicken farms, and the Chilliwack Community Forest. 

The goal of these experiences is to bring to life the Environmental 11 and 12 courses, which are ministry recognized science courses. Also, the program strives to introduce students to local career opportunities and give them the skills they need to pursue them. 

Teacher: andrew_schroeder@sd33.bc.ca
Education Assistant: cyndie_brears@sd33.bc.ca